Cheap Roofers. Are they worth the savings?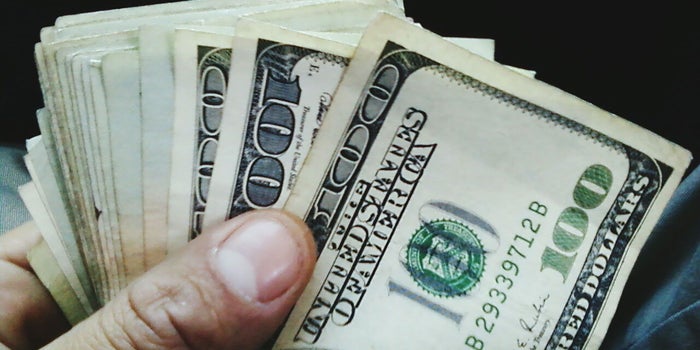 Saved some money but is it worth the risk?
Here are a few things you need to know about roofers in Georgia.
Georgia has NO formal licensing or testing for roofers.

This is really scary. It means yesterday someone could be a plumber and today they could be offering to do your roof.

The average lifespan of a roofing company is just 2 years.

There is no oversight by the state so roofers close companies and change names frequently. This leaves homeowners helpless with no warranty.

Price directly reflects the quality of materials, labor, and the company. It is the same in the auto industry.

High quality products and skilled labor cost more. Many roofers use subpar materials which are known to fail over time and use unskilled labor or day laborers to cut corners and lower price.
Academy Roofing has been in business for over 25 years and has seen it all in the roofing industry.
So, how can roofing estimates vary so much?
Office space, building, home, or P.O. Box.
Since most roofing companies have only been in business for about two years, then many of them operate out of their home or just have a P.O. Box. These new startups are usually cheaper but aren't proven.
P.O. Box = RED FLAG. Should you have a warranty claim, you have no physical location to go dispute or contact the company.
Google the company's business address to see if it is a legitimate office, home, or if they are using a UPS mailbox which mimics a real address.
Legitimate roofing contractors will have a business location for you to visit should you have a question or concern. Cheap roofers will not.
Insurance
Roofing is a high risk occupation. Insurance premiums are very expensive as a result.
Worker's Compensation Insurance is the LAW in Georgia. (Lookup a company to verify coverage.)
General Liability will cover you in the event of a leak which damages the interior or any other damage to the property.
Umbrella policy will cover anything above and beyond the Worker's Compensation or General Liability limits.
Call the insurance agent, request you be added as a certificate holder, and verify they are insured for roofing. Cheap roofers will skimp on insurance or deceive you when they aren't insured for roofing but maybe insured for another trade like painting or framing.
Established roofing contractors will meet or exceed the insurance requirements.
Labor
Cheap roofers will usually hire day laborers who are not factory trained and certified. They CAN NOT offer superior manufacturer warranties.
Academy Roofing is a GAF MasterElite contractor, the top 2% of roofers. This means MasterElite contractors like us have gone through proper training and are factory certified to replace roofs to manufacturer specifications.
Factory trained and certified labor is more expensive but you have the piece of mind knowing they know what they are doing and are backed by the manufacturer should anything still go wrong.
Materials
Cheap roofers will use sub-par materials which are known to be defective. I.E. Owens Corning has a history of manufacturing defective shingles which prematurely blister and fail. See Youtube Video of Owens Corning defective shingles.
Cheap roofers will cut corners on using 3 tab shingles for the starter course which goes around the perimeter of your home. The perimeter of the home is the most exposed to wind uplift. Using a 3 tab shingle does NOT create the proper seal around the roof. Roofing contractors should use a manufactured starter shingle designed to be around the perimeter of the roof.
Cheap roofers will use the old asphalt paper felt which warps, tears, and is dangerous to walk on during installation. However, the industry standard is now to use synthetic underlayments which help the roof breath, shed water faster, don't warp, or tear.
Cheap roofers will use 3 tab shingles to cover the hips and ridges of a home. Manufacturers design a specific ridge shingle for roofing contractors which is made to match the color of the field shingle and will seal properly.
Cheap roofers will not install drip edge, gutter apron, or will reuse existing flashings on the roof. Georgia state code requires new drip edge, gutter apron, and the installation of all new flashings.
Warranties
Cheap roofers will offer you a warranty which has a length longer than they've been in business. They can only give you the basic manufacturer warranty which usually has a 5-10 year non proration period.
Reputable roofing contractors will offer you a reasonable labor warranty for a length that they know is true as they've been around long enough to see when roofs fail. These roofing contractors can also provide you superior manufacturer warranties which will cover the materials for 50 years without proration and can cover labor up to 25 years as well.
Check out some of the photos we've encountered of cheap roofers.
Consider Academy Roofing in your roof buying decision!
25+ Years in Business
2nd Generation Family Owned
Woman Owned Small Business
A+ Rating BBB Accredited
Federal Contractor (Background Checks)
Google Guaranteed (Background Checks)
30,000+ customers served
2016-18 Yelp Award Winner for Customer Service
GAF MasterElite Contractor – Top 2% in North America
Verifiable Insurance – Workers Compensation, General Liability, etc.
Commercial & Residential Roof Repairs/Replacements
https://roofingprofessor.com/wp-content/uploads/2023/06/AR_288_Logo.svg
0
0
Academy Roofing
https://roofingprofessor.com/wp-content/uploads/2023/06/AR_288_Logo.svg
Academy Roofing
2019-11-18 17:11:21
2019-11-18 17:11:21
Cheap Roofers. Are they worth the savings?