Residential Gutters
Custom Installation and Maintenance.
Your home's gutter system is designed to protect your home's exterior from the rain. Poorly installed gutter systems or aging materials can cause rainwater to drip too close to your home which can lead to damaged landscaping, peeling paint, or pooling water.
Whether you need a complete gutter installation, leaf protection, or gutter cleaning services, Academy Roofing is ready to meet your needs. Our goal is to provide quick estimates and quality service in a timely manner.
Roof leaks can cause all sorts of pain within your building and business. If left untreated, it can create unhealthy work environments for employees and tenants. If you are experiencing leaks or want preventative maintenance packages, then we are the contractor for you.
Give us a call today to request your FREE Gutter Inspection and estimate at 678.384.7663 or use our contact button and we'll get back to you.
Gutter Cleaning
Need professional Gutter Cleaning Services in Kennesaw, GA? Academy Roofing offers gutter cleaning to help extend the life of your gutters as well as the curb appeal of your home or business. Regular cleanings of your gutters can double the life of your gutters by preventing the build-up of rust, pests, water backflow and the potential for fires.
Types of Gutters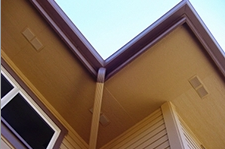 Premium Aluminum Gutters
We believe your rain gutter system should not only do its job effectively but also enhance your home's décor. Our gutters are bigger than the standard 4″ starting at 5″ and 6″.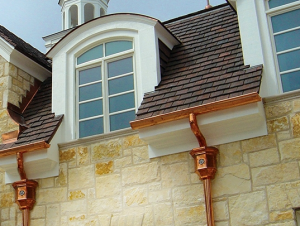 Copper Gutters
Copper rain gutters are usually chosen to increase the aesthetic appeal of a property. Most copper gutter projects are custom gutter projects, allowing plenty of room for creativity. Our copper installations are designed to the specifications of the homeowner.
Over time copper gutters are susceptible to the natural process of patina. To deter the patina process the homeowner may decide to apply a clear coating.
Other Decorative Roof Gutters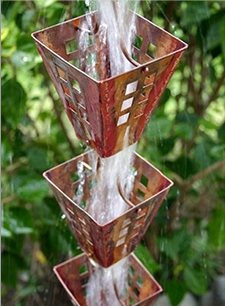 Other custom styles we install include 5″ and 6″ half-round gutters secured with either circle & shank hangers (as shown) or hidden job site brackets. 5″ and 6″ half-round gutters extend the traditional look of historic homes beyond just the architectural appeal.
Because these jobs are so unique, color and material selections are limited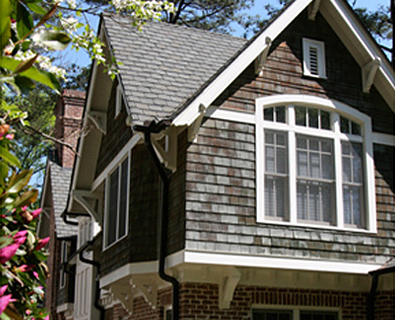 ATLANTA ROOFING COMPANY Academy Roofing is a leader in the
Atlanta roofing
industry for over 30 years. From residential to commercial roofing and gutters, we've got you covered.
We service the Greater Atlanta area and beyond from our Acworth / Marietta, GA Headquarters.
Call for a Free Estimate