Academy Roofing has a great team to work with builders, architects, and general contractors on building your new home. Our team is ready to meet the needs of the project schedule and deliver in a timely manner while operating within budget.
Should your architect or builder need documentation, specifications, or samples, we are there to meet those requests. We work carefully with other trades to coordinate their installations so that we can make sure the roof warranty is maintained.
If you are looking to build a new home and are looking for a roofing contractor, Academy Roofing is a phone call away.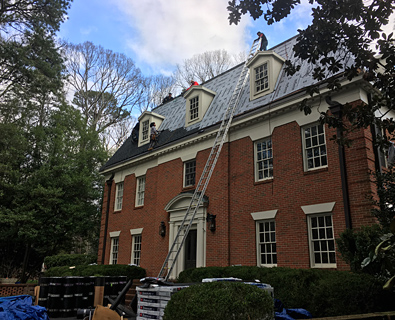 Give us a call today to request your FREE roof inspection and estimate at 678.329.8909 or use our contact button and we'll get back to you.
ATLANTA ROOFING COMPANY
Academy Roofing is a leader in the
Atlanta roofing
industry. From residential to commercial roofing and gutters, we've got you covered.
We service the Greater Atlanta area and beyond from our Kennesaw / Marietta, GA Headquarters.
Call for a Free
Estimate