A metal roof can be a great long term solution to keeping your building and business protected for a long time. With so many different options in metal roofing, having a contractor who can tailor your needs, design, and budget is critical. Our technicians are experienced in several manufacturers and are ready to customize a metal roof system for you.
Our team is ready to install a new metal roof system for your project. We are accustomed to working with schedules, coordinating with other trades, and staying within budget. If you are considering a metal roof for your new building, contact us today.
There is more than meets the eye when choosing a metal roof system. Gauge, grade, and color are three important qualities when customizing a roof system for your building. The gauge and grade of the metal will determine the strength and longevity. Choosing a color like a white energy efficient reflective metal roof can help save you on utility expenses over the life of the roof.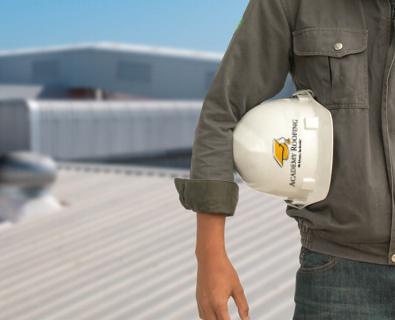 Give us a call today to request your FREE roof inspection and estimate at 678.329.8909 or use our contact button and we'll get back to you.
ATLANTA ROOFING COMPANY
Academy Roofing is a leader in the
Atlanta roofing
industry. From residential to commercial roofing and gutters, we've got you covered.
We service the Greater Atlanta area and beyond from our Kennesaw / Marietta, GA Headquarters.
Call for a Free
Estimate