The Duro-Last vinyl roof membrane is a proprietary thermoplastic formulation consisting of PVC resins, plasticizers, stabilizers, biocides, flame retardants and U.V. absorbents.
A weft-insertion knitted scrim that is laminated between two layers of PVC film gives the membrane its strength and durability. The Duro-Last single-ply membrane is available in white, gray, dark gray, tan, or terra cotta.
Our flexible roof membrane is easily prefabricated into deck sheets up to 2,500 square feet in size, as well as a custom-made parapet, stack, and curb flashings that eliminate most labor from critical roof areas – transitions and changes of plane. Prefabrication provides architects, specifiers, consultants, contractors, and building owners peace-of-mind regarding the watertight security of the roof installation. Learn more about the advantages of prefabrication.
Duro-Last has met or exceeded all major fire and wind code requirements, and regional approvals as necessary throughout the country. These certifications reinforce Duro-Last's leadership in providing the consistent, watertight integrity that building owners expect.
Duro-Last is proud to be a charter partner of the ENERGY STAR® Roof Products Program. The ENERGY STAR label indicates to building owners and managers that the Duro-Last white vinyl roof membrane can save them money on cooling costs due to its high reflectivity (reflects 88% of the sun's energy).
Duro-Last is also a charter member of the Cool Roof Rating Council (CRRC) and a member of the United States Green Building Council (USGBC). Duro-Last participates in all major technical committees in the roofing industry, plus the American Society of Testing Materials (ASTM).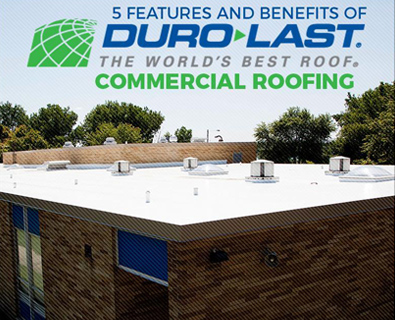 Give us a call today to request your FREE roof inspection and estimate at 678.329.8909 or use our contact button and we'll get back to you.
ATLANTA ROOFING COMPANY
Academy Roofing is a leader in the
Atlanta roofing
industry. From residential to commercial roofing and gutters, we've got you covered.
We service the Greater Atlanta area and beyond from our Kennesaw / Marietta, GA Headquarters.
Call for a Free
Estimate